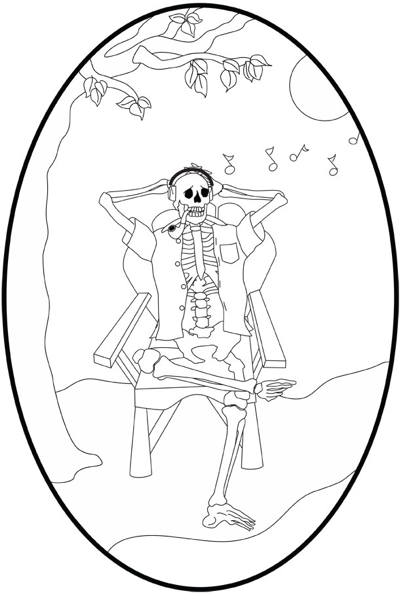 That's all that's left to add to complete the final line art for the medallion.
This revision shows the realistic headphones I wrote about a while back, as well as musical notes that now trail off into the air. You'd be dumbfounded, skeptical, maybe even a bit agitated to learn just how long it too to place the notes "just right." At least it's done, though, and it's one less thing to think about.
There's nothing stopping the materials from being cut at this point, and I suspect it has already started. I'll get another line art revision just to add the smoke elements from the pipe, but that's it. At some point I'll also have a new color mockup made, but that won't hold up cutting either.
We had been going back and forth about how to bind the medallion, and we've come to the conclusion that a thick band of sterling silver will look best. Shell should start flying soon!